Resources for The Christmas Journey
Encouraging Prayer
Prayer cards were provided to members of the local churches in advance of the event. They were printed on attractive heavy paper or light card to encourage and support their regular use. A couple of examples are illustrated below. Churches were encouraged to put this information in their own magazines. The branding is clear and consistent with all the other printed materials.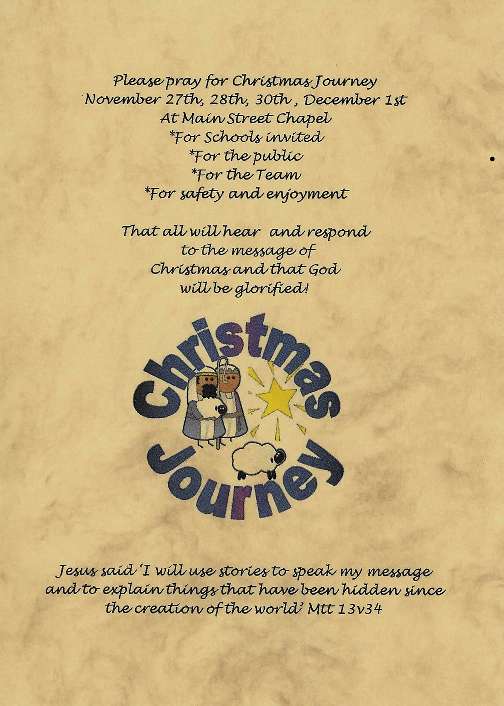 The card below is based on the sample shown on page 38 of The Christmas Journey by Moira Curry and Gill Morgan. It is also available to
download as a PDF file (about 30kB).