Where and How
We decided to convert our worship area into a five-roomed space. The area is almost square, so by putting a gazebo in each corner and using dark fabric to mask each room, we could use the centre as another space. We created 'tunnels' of fabric to allow children to pass from one scene to another without coming back into the middle. It was easy to prop scenery against the outside walls or to tie it to the gazebos. The sixth 'room' was an adjacent lounge area bringing the children back from the mystery of the previous scenes to the present day.
Inside the main hall showing the main areas and gazebos: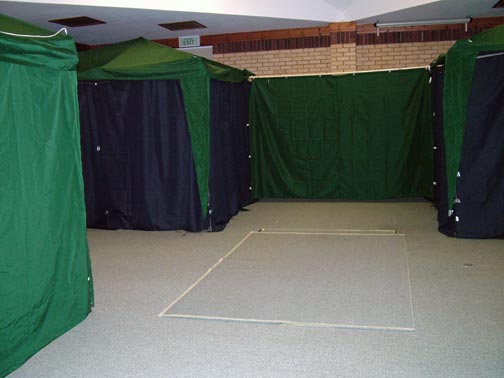 Sketch of the overall layout: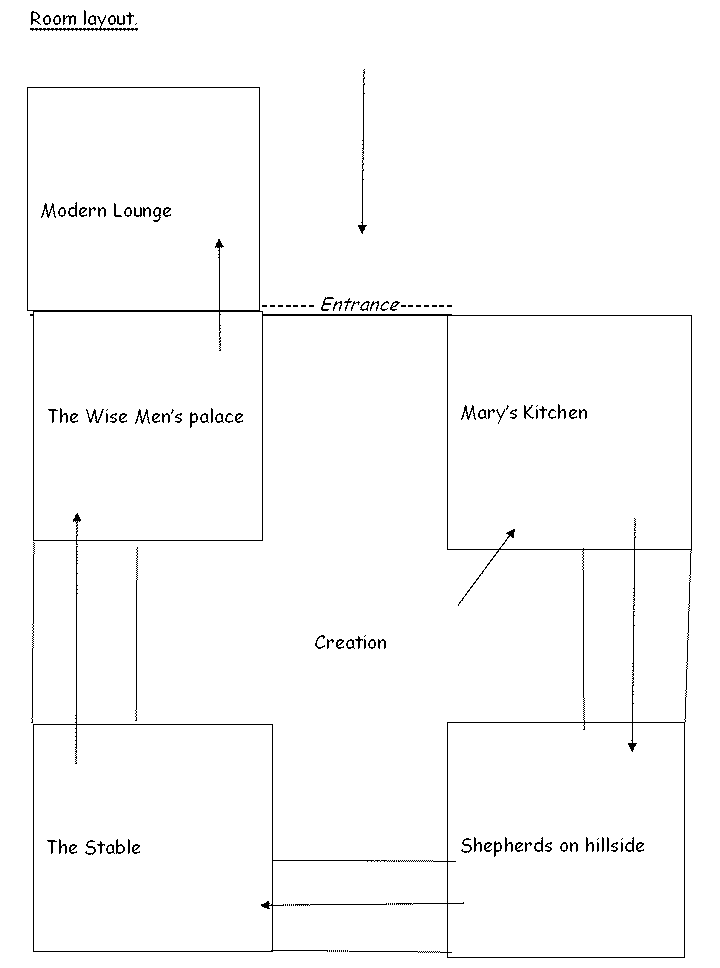 A PDF version of a suggested Journey plan is available (about 18kB).